How Novices Can Sell Curtain Rods Effectively?
In today's world, curtain rods are a necessary component of home decor, and it makes them one of the largest markets in the world. There is quite a demand for them, and people love to match them with their drapes, walls, and suitable scenes. Many sellers have therefore entered the curtain rods selling business. If you are into this business for the first time, you must understand what a novice seller needs to do in order to compete in the expansive market of curtain rods.
When it comes to selling the right curtain rod, quality and styles are the two necessary considerations. Curtain rods come in different styles, lengths, and diameters. Thus, a seller needs to make sure they offer all the varieties. Furthermore, they must comprehend that material is also a major factor in selling curtain rods. The material used for curtain rods should be strong enough to resist the weight of the draperies, and the rod should be able to accommodate all the curtain layers.
Follow the following points, you can easily become a good curtain rod seller:
2. Things to Consider Before Selling Curtain Rods
3. Sales Channels to Consider When Selling Curtain Rods
4. Choose the Right Curtain Rod Supplier
Although often overlooked, curtain rods are an important part of any room. While choosing curtains for the windows, we often disregard the curtain rod type and give attention to the rod's style, color, and material. Although these other factors are important to consider when choosing the best curtain rod, choosing the right type is essential.
Single Curtain Rod: The single curtain rod consists of a single bar placed across the top of the window and inserted through the grommet, pocket, or ring of the curtain to hold it in place. Single Curtain Rods come in various diameters and sizes.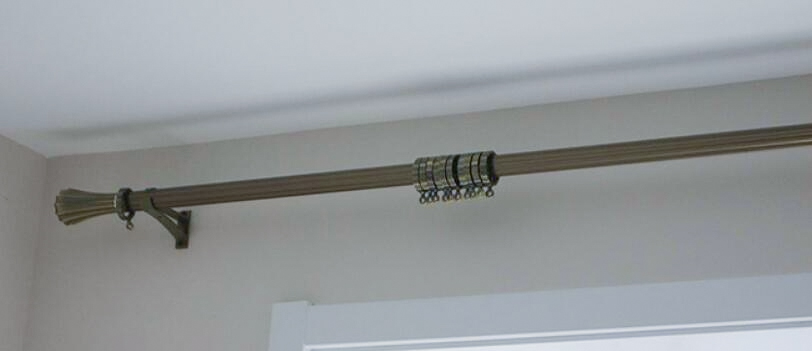 Single curtain rod

Double Curtain Rod: A double curtain rod consists of two bars but only a single bracket with two-rod holders. It is used to hang two layers of drapes. Double rod adds depth to the windows and provides an elegant look. Double Curtain Rods are also available in different diameters and sizes.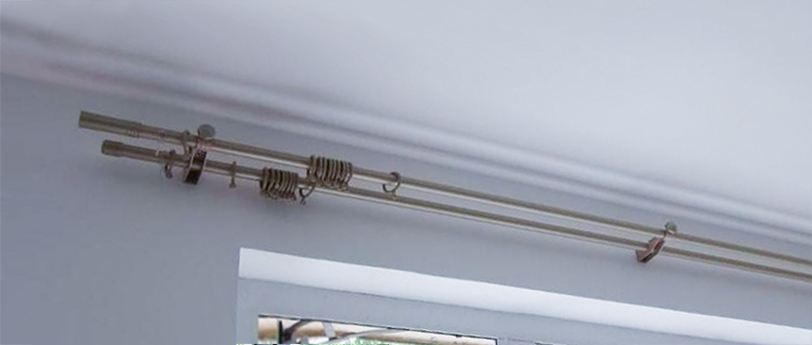 Double curtain rod

Spring Curtain Rod: A Spring curtain rod is an excellent option for those who don't want to drill holes in their walls and do not want to mess with dust collecting. They are highly adjustable, easily installed, and do not cause any damage.Often used in bathrooms and wardrobes.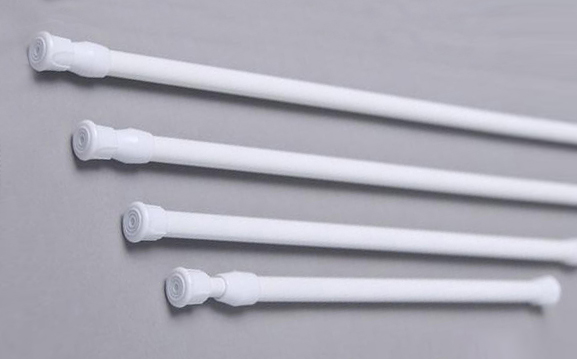 Spring curtain rod

Telescopic Rods (Single, Double)
Non-Telescopic Rods (Single, Double)
Diameters
Sizes
Diameters
Sizes
10/13mm
70-120 cm/28-48 inches
10mm
100cm
13/16mm
120-210 cm/48-84 inches
13mm
200cm
16/19mm
180-340 cm/72-134 inches
16mm
300cm
19/22mm
210-400cm /84-158 inches
19mm
400cm
25/28mm
-
25mm
600cm
Etc.
Etc.
Etc.
Etc.
It is the salesperson's duty to match the product's attributes with the customer's needs. Communication and good relationships with consumers are key. Novice sellers need to explain their business offerings to their prospective customers clearly.
Because the novice seller is new to the market, they need to understand a few basic things in order to sell curtain rods effectively in a competitive market. The following are a few points.
Be Knowledgeable About Curtain Rods
A novice should have extensive knowledge about curtain rods. It is essential that they understand which curtain rods are required for which region/country, which market demands which types of styles/patterns, how durable they are, and what is the right price. To get your customers interested in your product, you have to become familiar with it yourself. You must be ready for any questions that buyers may have about the curtain rods. It doesn't matter if they ask you for the exact diameter and length of the curtain rod in order to fit their window, or if they are confused about choosing resin or alloy material, you should be able to guide them accordingly.
Be Familiar With the Materials Used in Curtain Rods
In terms of curtain rods, there are a few things that a novice seller needs to keep in mind. Material can be one factor to consider while making a selling strategy. In addition to iron rods, resin rods, and wooden rods, there is also the option of choosing from alloy rods. It depends, however, on what type of product each country wants. For example, the United States prefers 16 / 19mm diameter resin curtain rods, and Sri Lanka and Chile like wooden rods.
Iron Curtain Rods: One type of curtain rod is the iron rod, which is both functional and beautiful. Adding an iron curtain rod to your window creates a stunning decorative effect for your interior. Any color, pattern, or shape of curtain can blend easily with Iron Rods. Iron Rods are available in various styles, such as modern, and contemporary. Since iron finials and rods are less expensive, they are preferred mainly by South Africa and other countries.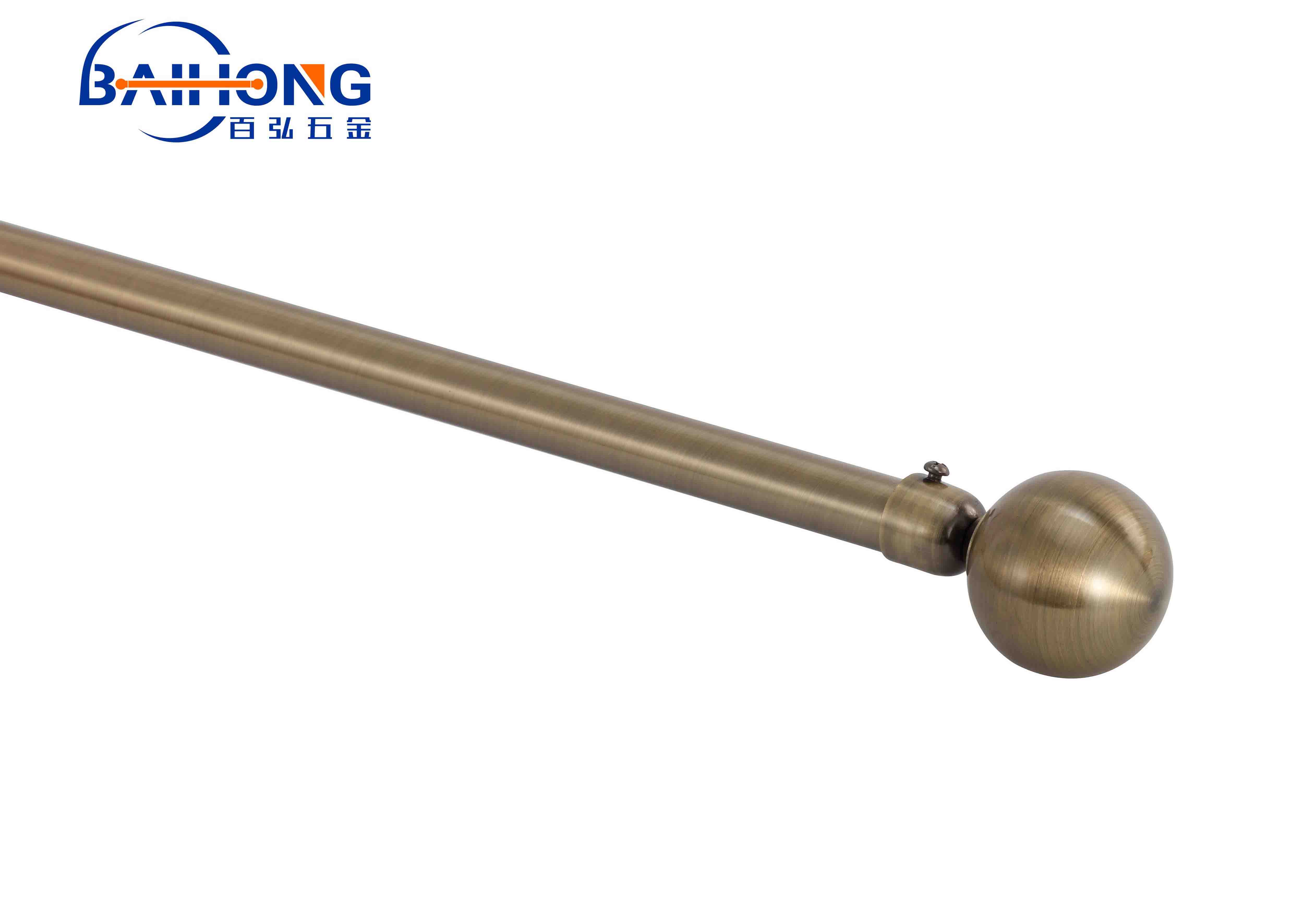 Iron curtain rod

Resin Curtain Rods: Resin finials with iron curtain rods have a pretty big international market because of their beauty. Resin can be carved into many shapes, very beautiful. Also, resin is a good decor for room and window. However, resin finials need to be shockproof during transportation to avoid damage. The United States and Canada mostly prefer resin Curtain Rods.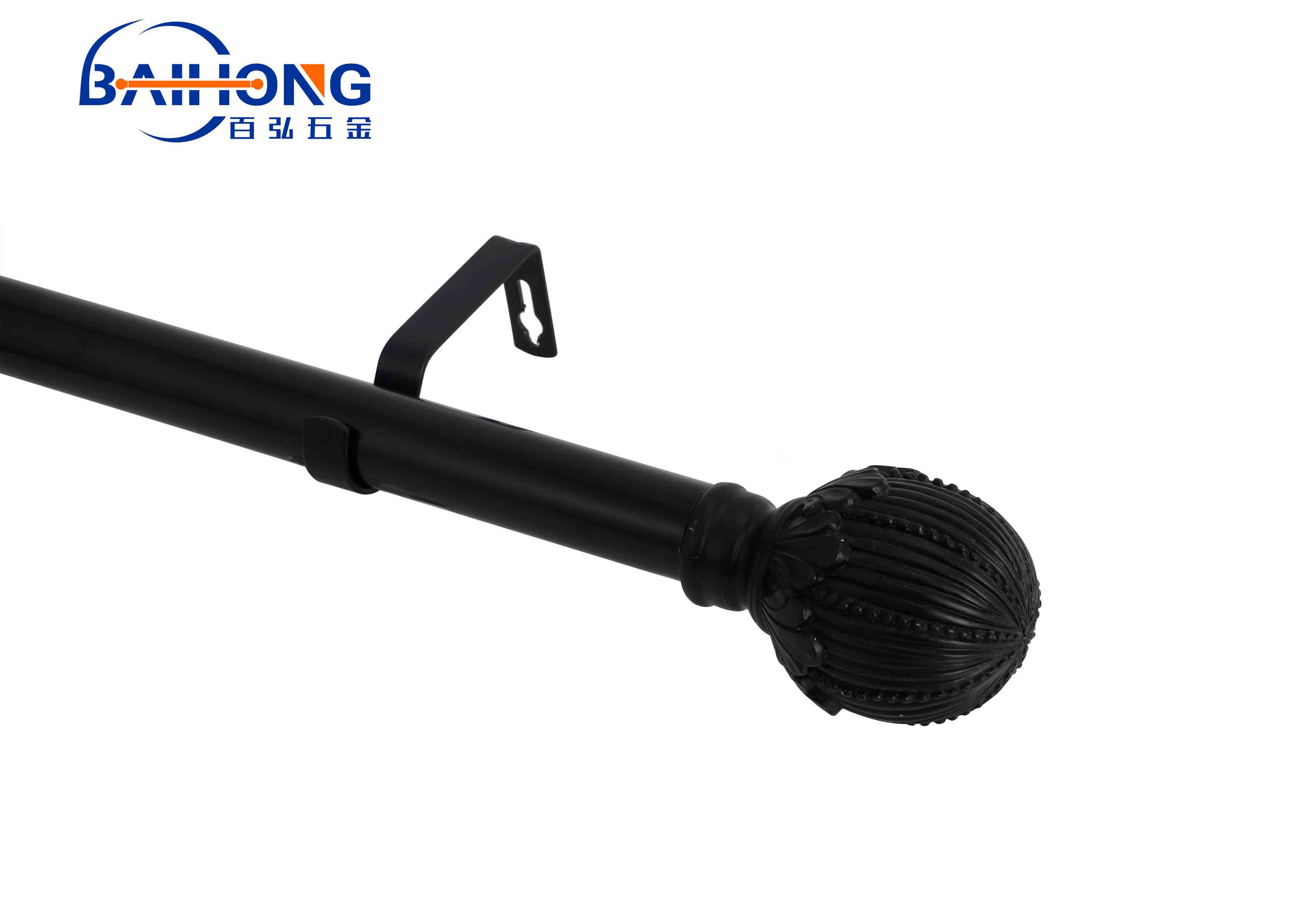 Resin curtain rod

Wooden Curtain Rods: Wooden curtain rods add a sense of simplicity to your decorative space. If most of the things in your room are in wooden style, you should use these. Like resin, it is not able to catch oxidation. A wooden pole is a good option; however, you should consider the weight of the drapes. An excessive load may lead to damage. Wooden rods are more popular in Sri Lanka and Chile.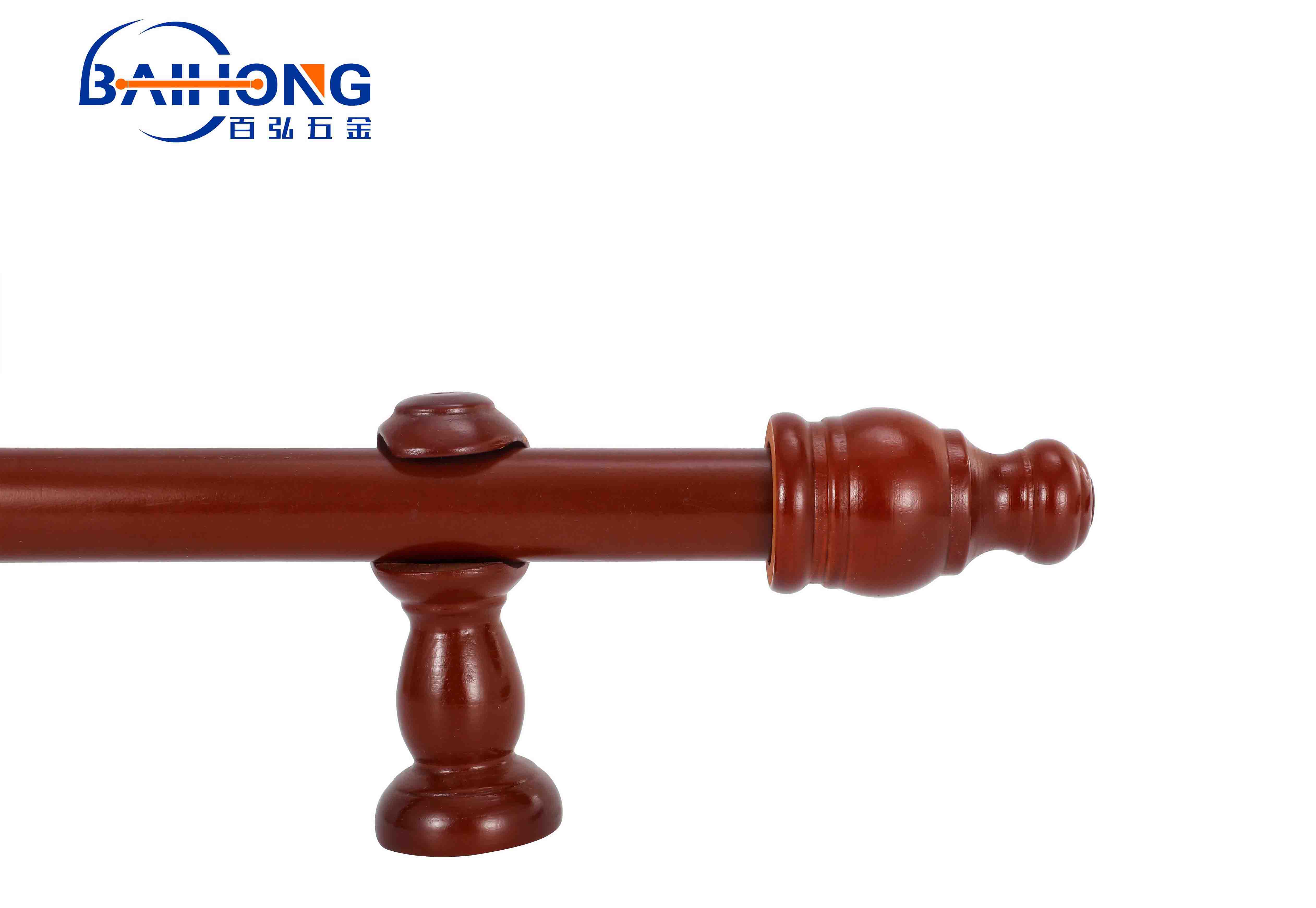 Wood curtain rod

Aluminium Curtain Rods: Aluminium Curtain Rods: In terms of metal, Aluminium is the strongest curtain rod. It might be resistant to rust, but it can get oxidized over time. A soft aluminum material offers greater flexibility than steel. Due to the metal characteristics of aluminium rods, they are also lightweight and easier to cut.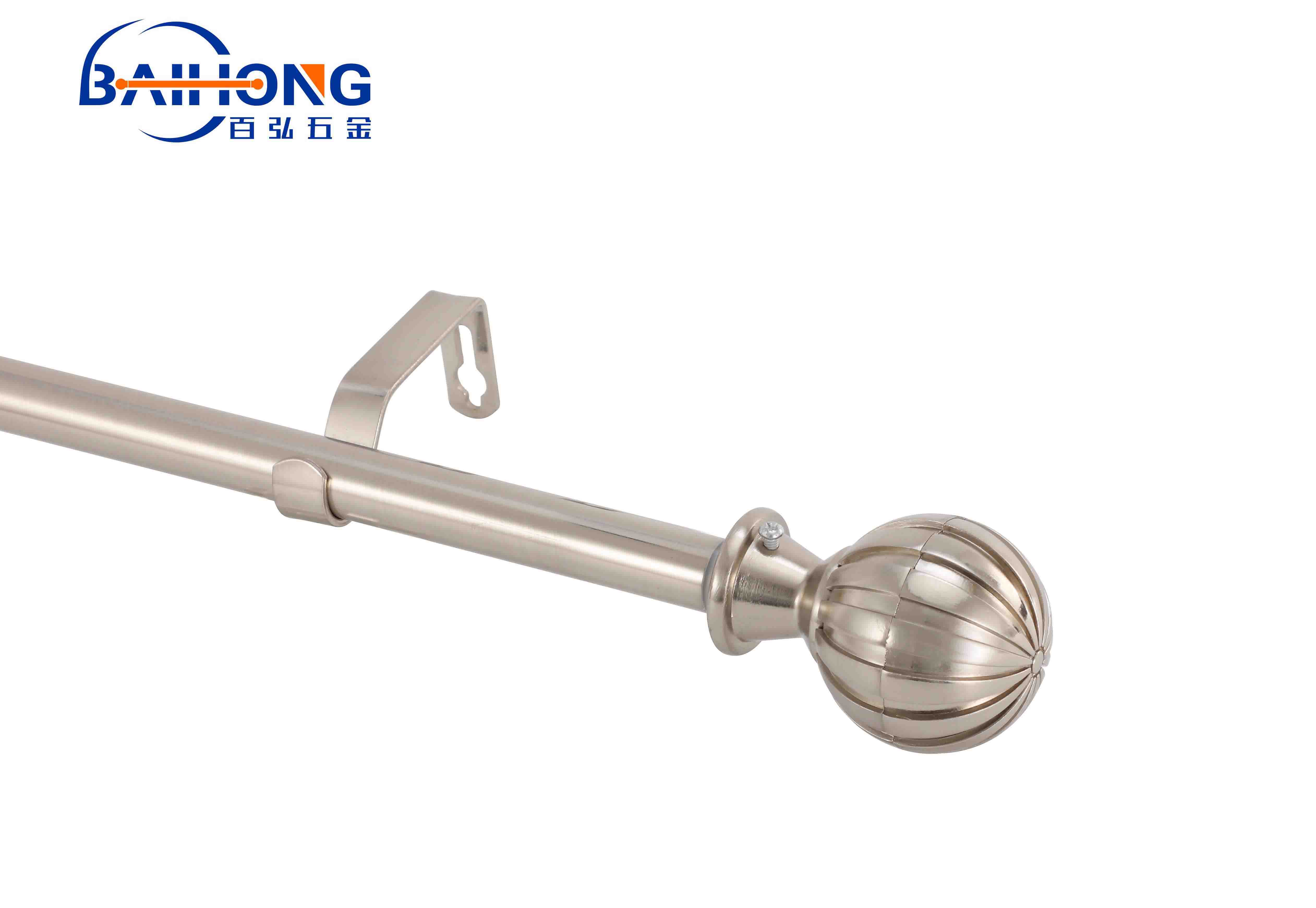 Aluminum curtain rod

Specify the Market For Curtain Rods
Before novice sellers can sell the curtain rods, they must know the market they are selling. It is essential to know who you are selling to and why they (buyers) need your product. Identifying your target customers is critical before you start a sales campaign. If you are selling curtain rods, be sure to target customers who are looking for home decor items. The latest trends, the latest technology, and the latest products can cause the market to shift dramatically. This is also something to keep in mind.
Be Aware of Your Competitors
You should expect that someone else will also be selling curtain rods if you are selling them. If you do not have competitors in your area, you will still have online competitors. Research your competitors before beginning to sell, look at what they are selling (e.g., if their focus is more on wooden curtain rods instead of resin or metal rods), at what price they are selling, and how you can out-smart them by underselling or providing a discount.
Have a Mutual Conversation with Buyers
When selling curtain rods, novices need to make the conversation about the buyers. If you have someone among your friends or family who dominates every conversation, you are more likely to understand this point. When they keep on bragging about themselves, they become even more difficult to bear. The same applies to customers. They also dislike salespeople who talk too much about the product.
It is a good practice to inform the customer of what type of curtain rod is in style, what type of window the curtain rod will suit, and what material fits their design for their walls, etc. However, make sure you don't bore your customers by being overly talkative. Let them speak and ask questions about the particular products. It must be your top priority to put the buyer at the center of every meeting, presentation, voicemail, and email you write.
For a novice to effectively sell curtain rods, sales channels are the most crucial factor. The two most common ways to reach consumers today are Online and Offline. A brick-and-mortar storefront is considered the biggest method for selling curtain rods in the traditional world; however, today, the focus is also heavily shifted to digital platforms, such as E-Commerce websites and social media sites.
Difference between Online and Offline Sales Channels
In Terms of Packaging
Packaging varies from online to offline channels in the curtain rods business for different reasons. With online sales channels, the packaging is more space-saving, as reducing the package's size reduces the freight cost, which ultimately saves the company money. Furthermore, the boxes used for the packaging of curtain rods in online sales channels are thick, which ensures better protection for the product. A five-layer corrugated mail box packaging is a perfect example of that.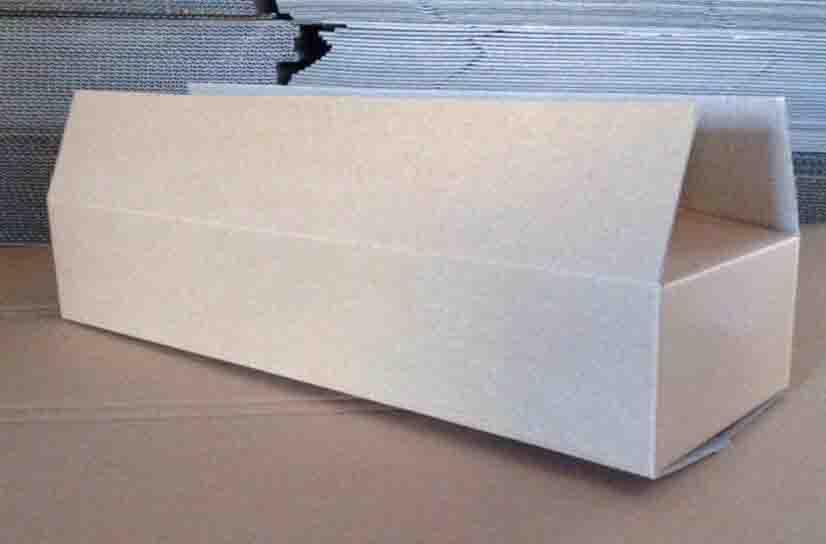 Five-layer corrugated mail box

On the other side, curtain rod packaging in offline sales channels should be visually appealing enough to catch the buyer's eye at first glance. In addition, packaging in the offline sales channel must also feature the brand logo to represent the business of a novice seller. Various types of packaging can be used in offline channels for curtain rods, including PVC boxes, Paper Boxes with windows, and shrink films.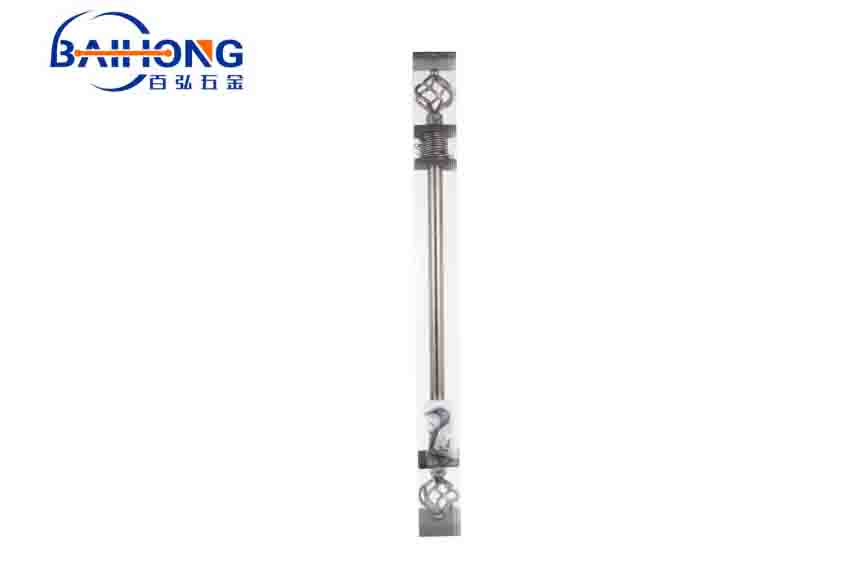 PVC Box

In Terms of Costs
Online and offline distribution channels both have varying cost structures in the curtain rods business, which makes them both require different pricing strategies. Different factors such as online server space, web development, online marketing such as pay-per-click advertising, and shipping charges can be major costing factors for an online/ E-Commerce business. While upfront investment, monthly retail lease, and staff members are the costing factors in an offline business.
Once you have gained sufficient information about curtain rods and understand how to enter the competitive market. The next step should be to find a curtain rod supplier that can help grow your business. An efficient supplier can streamline your business process and make selling curtain rods easier. The key to success in any business is to provide your customers with quality products. A good supplier always provides quality at a reasonable price. Transport will never be an issue, and you will never have to worry about their service. Additionally, they value their after-sales services.

The Hangzhou Baihong Hardware Co., Ltd. is a Chinese manufacturing company that specializes in producing decorative and enduring curtain rods in Hangzhou, China. The company has been providing quality curtain rods and accessories to different sellers since 1998, and it is experts in manufacturing and transportation. Schedule a meeting with The Hangzhou Baihong Hardware Co., Ltd. if you are seeking a supplier with good qualities.